A cougar is typically defined as an older woman attracted to and may have a sexual relationship with significantly younger men. There is no single definition of a cougar, but the consensus is that they are women in their 40s or 50s who date men ten or more years younger than themselves. While some people might see this as empowering, others might see it as a sign of desperation. So how can you tell if a woman is a cougar? Here are ten signs to watch out for.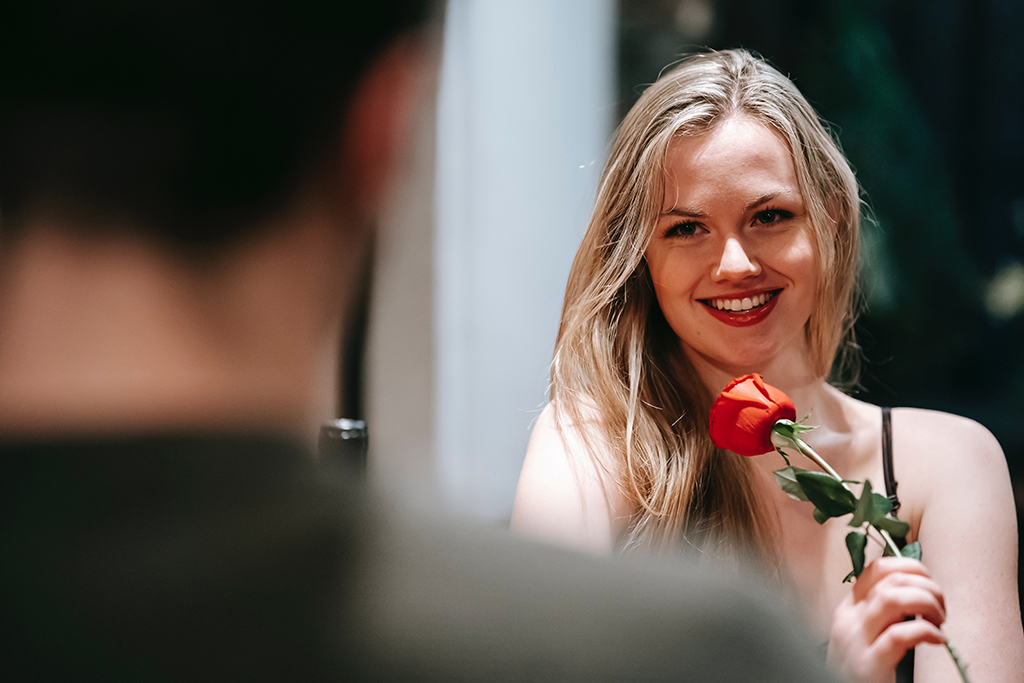 1. She talks about dating younger men a lot
She's a cougar if she can't stop bragging about her conquests or dating younger guys. She's likely quite proud of her dating life and enjoys sharing her stories with anyone who will listen. That isn't necessarily bad, but it is a tell-tale sign that she's a cougar. You can also ask her directly if she's dating anyone younger, and she'll probably give you a proud smile in response.
2. She's really into fashion and keeping up with the latest trends
Cougars are typically quite fashionable. They take pride in their appearance and often spend a lot of money on clothes, shoes, and handbags. They want to look suitable for their age and don't want to look like they're dating someone much younger. They are also often into fitness and take care of their bodies. You will also likely find that cougars are big fans of cosmetics and spend a lot of time and money on their hair and nails.
3. She has a lot of energy and is very active
Cougars are typically very active and have a lot of energy. They love to go out and have fun and are always up for a good time. If you're dating a cougar, you can expect her to be constantly on the go and up for a good time. It is essential to keep up with her, as she will likely wear you out if you're not used to keeping up with her pace. The energy level of a cougar can also be seen in her sex drive, which is often relatively high.
4. Her self-confidence is through the roof
Cougars are known for their high self-confidence. They know what they want, and they go after it. They don't take no for an answer and don't let anyone or anything stand in their way. If you're dating a cougar, you better be prepared for her to take charge and make the decisions. You can see this confidence in the way she carries herself, her body language, and how she talks. For example, she might speak more assertively and directly than other women or have a more sexualized way of talking.
5. She has her own life and career going on.
A cougar is a woman who knows what she wants and goes after it. She has her own life and career and doesn't need a man to care for her. She is independent and self-sufficient and knows how to have a good time. You will also realize that she has a lot of experience dating younger men and knows how to handle them. They can take care of themselves and don't need anyone to do it for them.
6. The age of the woman
A cougar is typically defined as an attractive woman over 40 who is dating or interested in dating younger men. While cougars have no set age limit, they are generally older than their male counterparts. That is one of the essential characteristics of a cougar. Most of these women dating cougars have been previously married and now want to have some fun without any commitment. So, if you're out on a date with an older woman, chances are she's a cougar.
7. She's not afraid to take charge
Most cougars are confident women who know what they want. They're not afraid to take charge and go after what they want – including younger men. If you're dating a cougar, she's likely to be the one who takes control and makes the first move. You will realize that she is not afraid of responsibility and is always ready to take on new challenges.
8. She's not afraid of a bit of competition
Cougars are confident, self-assured, and not afraid to take on the competition-whether it's in business, sports, or dating. If she's constantly surrounded by younger people and not phased by it, chances are she's a cougar. You can also see this confidence in how she carries herself; cougars are typically very poised and sophisticated. Not to say that all cougars are wealthy or sophisticated, but many are.
9. Looking for a lasting relationship
A cougar is not looking for a causal fling or one-night stand. She is interested in dating someone with the potential for a long-term relationship. She wants to get to know you and see if there is a real connection between the two of you. If she is only interested in sex, she will make that clear from the beginning, and you can move on to someone else. It may seem like a cougar is just looking for a physical relationship, but that is not always the case.
10. She has her dating website profile
A cougar is not shy about her dating life and often has a dating profile set up on a popular dating website. She's not looking for anything serious and enjoys meeting new men and going on dates. Her dating profile often mentions looking for a "no strings attached" relationship or an "FWB situation." It's pretty clear what she's looking for. It is also worth noting that cougars are often open to dating men much younger than them. So, if you're messaging her on a dating website and you're much more youthful than she is, don't be afraid to reach out. She might be interested.
Conclusion
A cougar is an older woman who is attracted to younger men. She is usually over 40 and has a lot of dating experience. She is confident, independent, and not afraid to take charge. You can know if a woman is a cougar if she meets the criteria above. So, if you're interested in dating an older woman, look for these signs and see if she's a cougar.